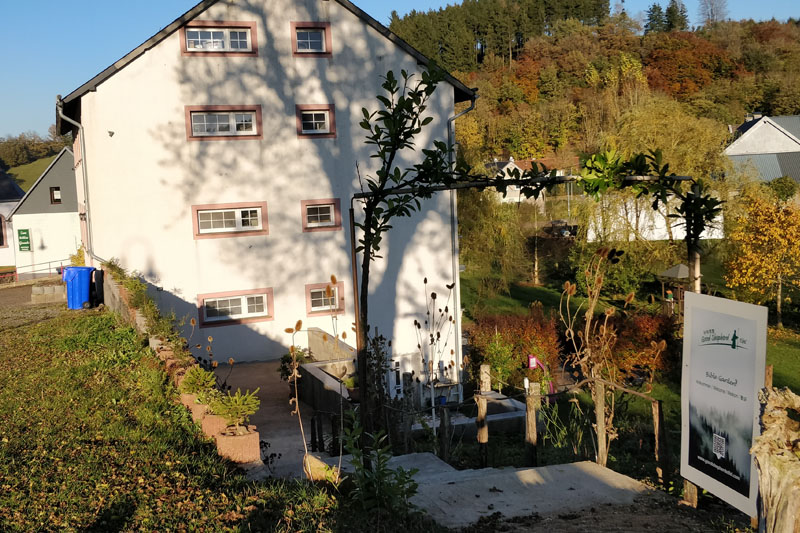 Building a Purposeful Life

Life as a working professional is full of demands, pressures and challenges for Christians in making the right choices every day in their work and private lives to achieve a meaningful life.
Join us for a retreat weekend to take a moment of reflection and dive into the Scripture to learn about what it teaches on the topics such as How do I live a purposeful life? What are the Christian work ethics ? How do I organise & manage my life?
For this, we are organising a retreat time in Germany:-
Theme : Building a Purposeful Life
Time : May 30 (Arrival : Thurs afternoon/Ascension) to June 2 (Departure : Sun noon). May 30 is a public holiday (Ascension Day / Hemelvaartdag) in NL & Europe.
Leaders : Dr. Eskinder W. Yilma and Bryant Heng
Target group : Young working adults (above 25 )
Group size : 20 - 25 persons
Cost : Ranges from Euro 175 – 275 per person, depending on the room choice, + meals. Own transport
Location : Good Shepherd Eifel (GSE) www.goodshepherdeifel.com Hauptstraße 4, DE-54597 Auw bei Prüm / Schlausenbach, Germany
The Eifel region is a fascinating region which is a few driving hours away from The Netherlands. It has beautiful nature with historically & cultural attractions. The Good Shepherd Eifel is located in the Belgium / German borders and Luxembourg is also within driving distance. In combination with the workshop sessions, this retreat is a place to take a break to rest, reflect and to renew ourselves.
Personal profiles of leaders
Dr. Eskinder W. Yilma: A Bible teacher, finance and management professional in the international humanitarian sector with extensive leadership and ministry experience in several countries. Dr. Eskinder holds a Doctor of Divinity degree in Theology, and Masters degree in Business Administration. Together with his wife, Hanna T. Zewdie, he founded the Word of Life Ministry (WOLM). A Christian ministry dedicated to equip devoted believers with the Word of God.
Bryant Heng : A young professional with an international business administration background with Masters degrees in Strategic Management and Finance & Investments working in the social impact sector. He has diverse experiences in the Private, NGO/Social, and Public sector.
Interested ? More info ?: Eskinder & Hanna Yilma (06 85382043), Bryant & Desmond Heng (06 48614003)
Registration : goodshepherdeifel@gmail.com
First Come, First Serve ! Please register by 30th April 2019 latest